This one has been requested time and time again by various people for whatever reason, so I decided to take a trip to Metroline's Holloway Garage. Once Metroline's biggest garage the Garage is home to just over 220 vehicles most of which are a mixed type but nevertheless the Garage does over-perform in the Metroline maintenance charts due to their excellent maintenance standards, something which has been noted time and time again.
Metroline TP7 T107 KLD
The Garage has the highest PVR of any Metroline Garage with the PVR totalling at 185. This is due to the fact they run many 'high profile' Routes, such as the 4 and route 43 which are considered major routes for the company. Aside this they run 10 routes from this location in the form of; Routes
4 17 43 91 134 271 390 603 C2 W7. The Route C2 has been recently lost to Abellio London respectively and the loss of this route will allow the release of 20 of the original 65 TPs that are run from this Garage. However the Garage is also in the process of receiving 13 TEs from PA in the form of TE898/899/900/901/902/903/904/905/906/907 and 908. Amid the 46,214 and 274 moving to a base in Kings Cross, this garage still remains the central maintenance point for the base and inside today were two new DEs that have been assigned to the 274. Other than that there was nothing else to see here but credit to the Metroline staff for allowing me on site.
Holloway Entrance
Metroline TE925 LK58 KGE
Metroline DLD204 LN51 KXK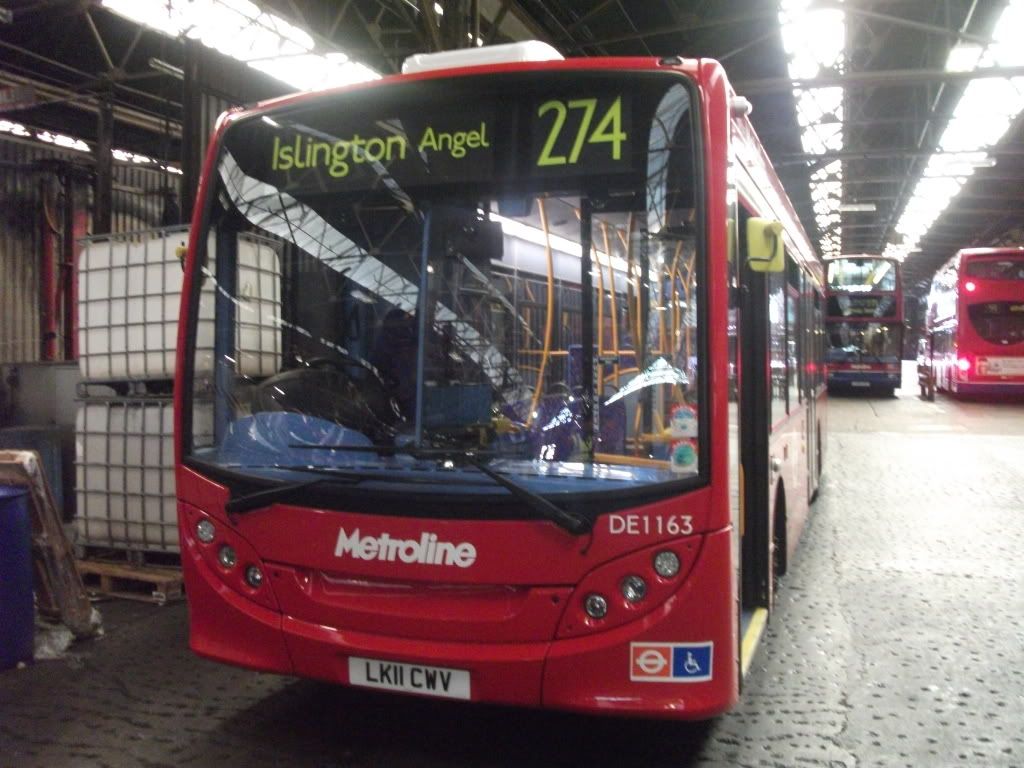 Metroline DE1163 LK11 CWV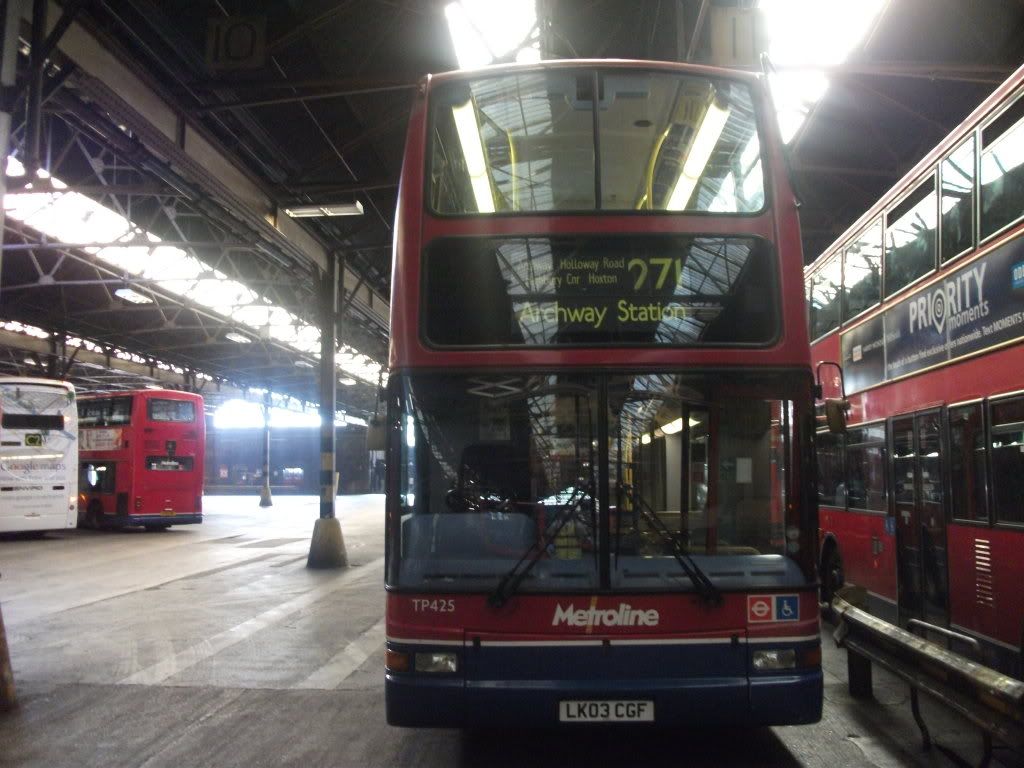 Metroline TP425 LK03 CGF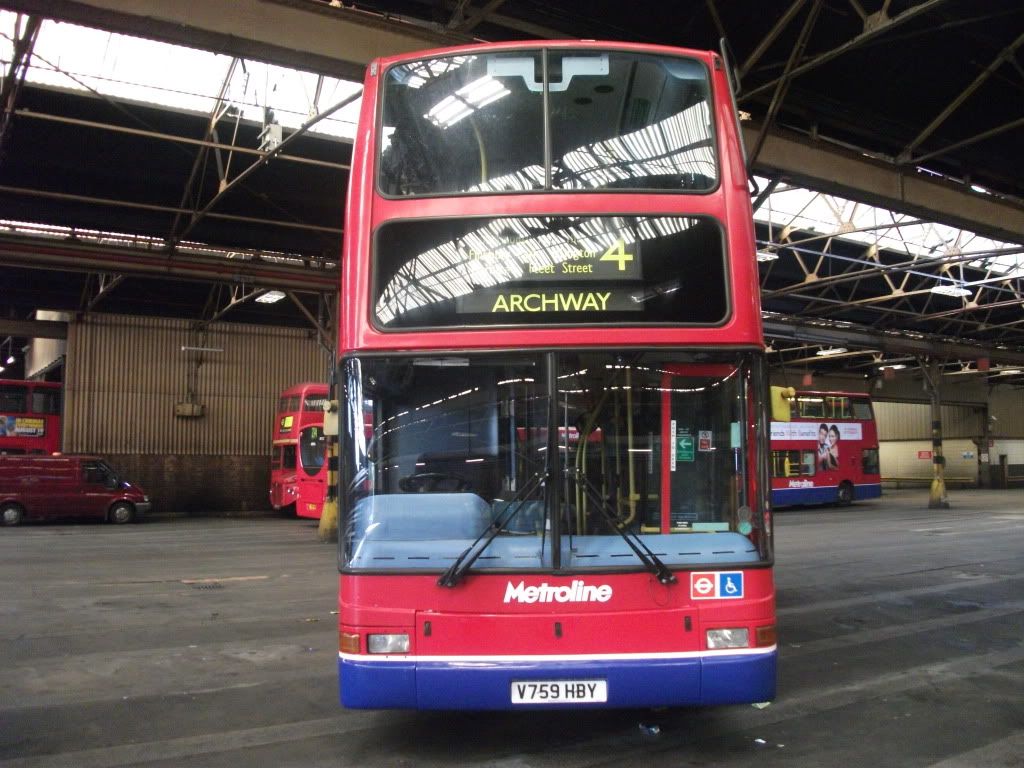 Metroline TP59 V759 HBY
Metroline VPL584 LK04 NMF
Metroline TPL245 LN51 KXZ
Metroline DLD204 LN51 KXK